Startup & Enterprise App Development
Deliver incredible user experience that adds an edge to your business with iTechputer's off-the-shelf and futuristic full-cycle customized startup & enterprise application development services.
Application Integration Service
When you choose us, we make sure that our team delivers an exceptional quality product that will meet your necessities and the user's expectations. We never compromise even the slightest when it comes to quality. Many clients have concerns about the transparency of the services the company provides. However, we make sure that you know everything about what, how, and why we do. We ensure to have clear communications with clients to avoid misunderstandings in the future.
We excel in the diversified range of services and concurrently we also provide flexibility to the clients. Our team is tapping into the power of technologies and uses the same optimally to deliver you the unsurpassed kind of services in the given time. You want your business to transform into something great, and we visualize the same. That is why we strategize the whole model and deliver you under the budget price so that you get quality services at cost-effective prices.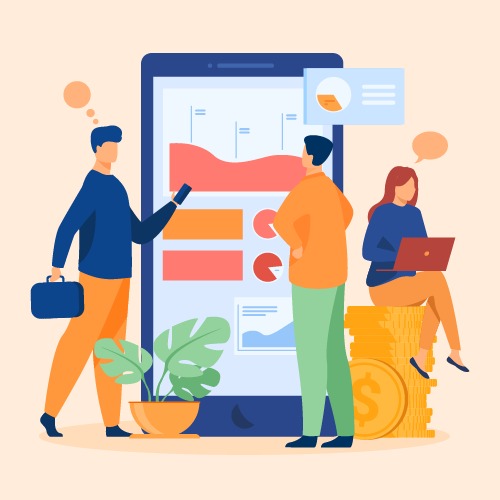 Gain Competitive Edge
Customized Mobile Application Development
Pace up with evolving market demands, and add an extra edge to your enterprise with agile, scalable, and value-led custom app development for web, mobile, and desktop applications tailored just to your business.
Building on Your Vision
Test and realise the viability of your ideas through proof of concept development. Transform business ideas into value-induced product designs.
Innovation and an Edge
Adopt off-the-shelf strategic solutions in your business to deal with complex business needs. Tap into rapidly developing markets with tailored solutions.
Amplify Business Efficiency
Integrate automation in your business process to align resources better. Let seamless custom app development enhance efficiency for your startup or enterprise.
Increase Delivery Speed
Cost-effective, custom app development and a tried-and-tested framework guarantees consistency and tackles risk management.
Upscale Applications
Integrate progress reporting to track glitches in the app development process, and realign deliverables for smooth final deployment.
Enhance Business Agility
Create a resilient and adaptive digital atmosphere to evolve business models and grow continuity plans to fit the market end.
Development Execution
Mobile Application Development Process
Our development services include using proven methodologies and a full-proof process for affordable and smart solutions.
Everything we do it with LOVE
iTechputer is a company with 7+ years of experience in mobile app development. We have a team of developers who will provide you with secure, scalable, appreciative, and performing applications with advanced technologies on various platforms.
90+
Developed Applications
Let's Connect & Get Free 6 Months Support
You Have A Vision. We Have A Way!
We can help you to create your dream website and application. Please send us information about your project. One of our project managers shall evaluate your project requirements and give you a formal proposal. Detailed information will help us evaluate your project accurately.
Own Your Team

Save Time & Cost

Quality & Security

Support 24/7