Our Portfolio
Our experienced developers know they have reached perfection, not when they have nothing to add, but when there is nothing to remove.
Few of our exceptional work. Explore It!
The glimpse of our creative and innovative mobile applications work.
Fitness Point Application (Gym) Android & iOS
This project is for one of the best gyms in Ahmedabad. In this project, the user app covered this module: Tips, User Profiles, Progress Report, Workout Card, Rate Employees, Weight Details, Calorie Count, and Group Activity. Staff Module covers daily tips for User, Profile, and My Members (Their Members, Staff can view their profile and directly call that user).
Esankul Application (Education) Android
Esankul is an app that is helpful for students as well as the college authorities. App stores the records of teachers and students. The main principle behind the need for Education ERP is easy supervision of the Institute. This app can help us to explore all the activities happening inside the college. It can handle the details of students, teachers, class details, subject details, and fee details.
SkiTicket Application (Alternate Side Parking Management) iOS
Some states across the United States (NY) and other territories require a vehicle that is parked on a public street to be moved to the alternate side of the street at specified times. The app collects Alternate-Side-Parking (ASP) data during your use of the App. When you set an alert, you will be asked about the parking at the location you are at as well as if your location has posted ASP times and dates.
iChat Application (Massaging) Android & iOS
People use it every day for free and instantaneous communication anywhere in the world. Send and receive high-fidelity messages, share location, images, video, audio, contact, participate in HD voice/video calls, and explore a growing set of new features that help you stay connected.
Yordrobe Application (Marketplace) iOS
SELL, SHOP, SWAP, and DROP the best wardrobes across Australia! Yordrobe is the fastest-growing startup in Australia. The App is Australia's newest go-to fashion app where fashion enthusiasts come together to sell, shop & swap designer clothing and accessories from each other's wardrobes. We've pre-selected the fashion brands that are allowed on Yordrobe to make sure that you only see quality listings.
Book Cycle Application (Book Exchange) Android & iOS
Book Cycle is an app that allows college students to connect with other students in their area, and to easily buy or sell textbooks. No longer will you need to spend a fortune purchasing books from campus bookstores or online. The books you need are already on your campus and with Book Cycle you can find them easily. Simply create your profile and begin connecting with other students immediately. With Book Cycle, you can spend less on textbooks and make more when you sell, as opposed to the pennies you get from your campus' "book buyback".
RevMatch (Dating) Application Android & iOS
Users will gain the ability to create and join groups as well as schedule car meets if they are the creator of said group. Group chats will be organized separately from other conversations. Users will gain the ability to search their area for other users by the make and model of vehicles. Users will be able to "go on the road" and receive notifications when another user is nearby, regardless of whether they have matched before. Users will be able to transmit their location to other users nearby, but only if they have matched before. This will not affect notifications that another user is nearby.
World's Moms Club Application (Social Media) Android & iOS
It is mainly aimed to connect Danish mothers across the world to share the joys and pains of motherhood. Connect mothers from all over the world so that they can share experiences. Seek opinions and advice from one another, anonymously if they prefer.
RxLive Application (TeleMedicine) Android & iOS
Millions of Americans struggle to afford their prescriptions. To solve this problem and save up to 80% with these apps. It makes comparing prescription drug prices easy. This app provides current prices at local pharmacies, manufacturer coupons, pharmacy discounts, and valuable savings tips for thousands of prescriptions at pharmacies near you.
Drove Application (Taxi Booking) Android
Drove App is currently the fastest-growing startup in Mexico. This app offers the safest and easiest way to ride, with multiple travel options and well-protected rides. Just open the app and enter where you want to go, and a nearby driver will help you get there.
Food Delivery Application Android & iOS
Order food, groceries, and other essentials online. Pick up and Drop anything instantly, anywhere within your city. Restaurant and Delivery Partners trained in hygiene protocols. Find top restaurants and stores in your city. Late-night delivery services. Order Biryani, Pizza, Masala Dosa, Burgers, Lassi, Coffee, Gulab Jamun, and more. Explore collections like Best Safety Standards, Veg Only, Healthy Food, Pocket Friendly, and Premium.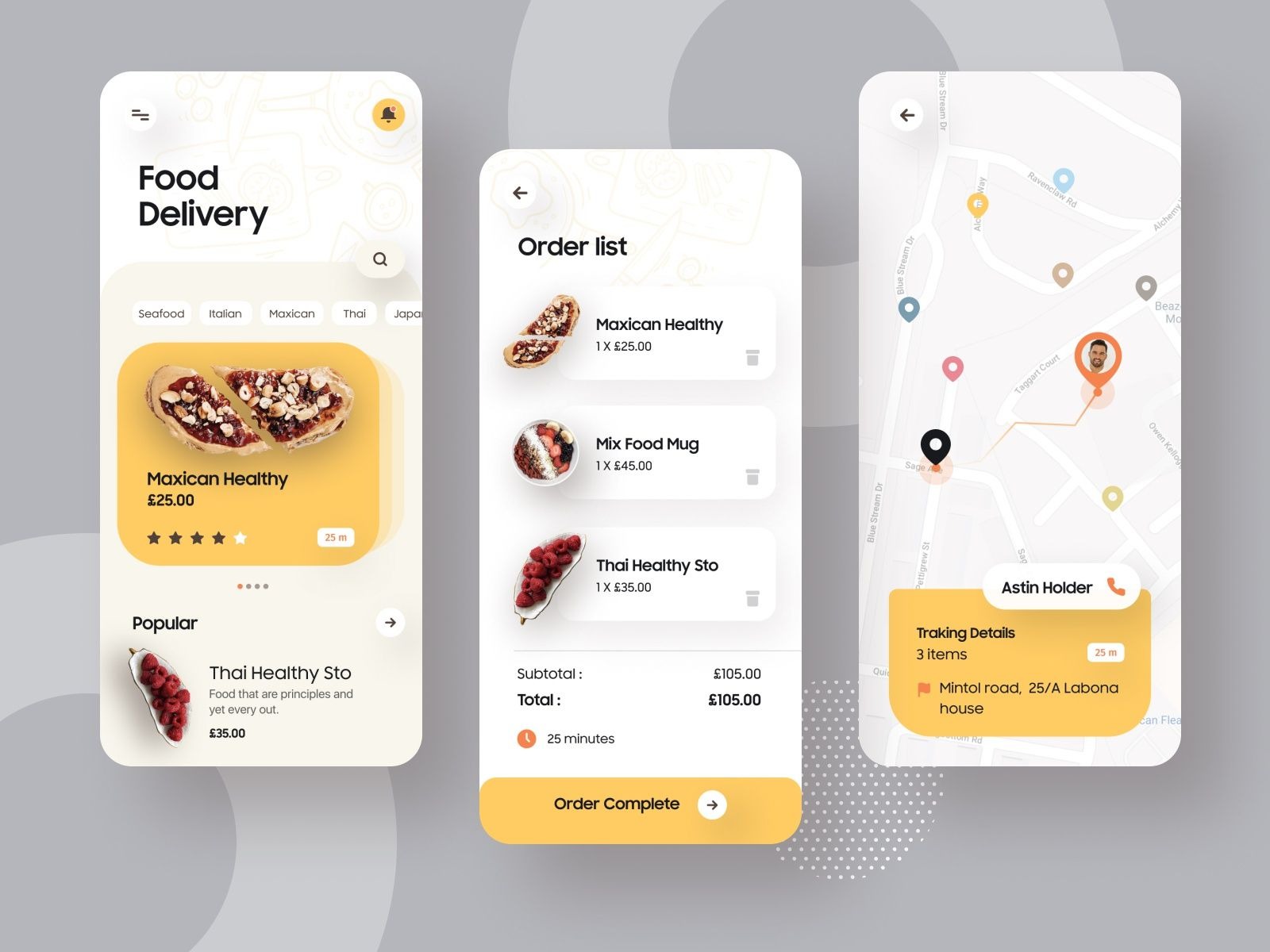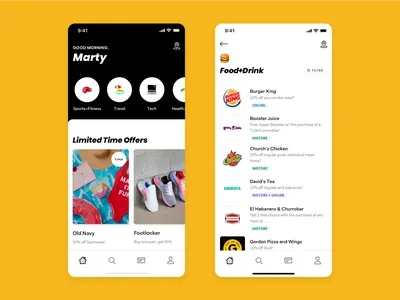 Smarteo Application (Find Nearby Malls Deals) Android
This app offers discount coupons and deals for the shops/stores which are located in malls so that users can easily find the coupons of the mall's store and they can purchase that coupon and redeem them at the store. Start saving on everything you're looking for—from right next door to across the globe. Whether you're craving a new restaurant in town or spending work meetings daydreaming about tropical travel, daily replenishment of deals delivers all the discounts you like.
GMDC APAR System & Employee App Android & iOS
For GMDC, We have implemented the APAR System (which is a self-appraisal report of the annual year) & The Mobile Application for Employees which includes a calendar feature, so that users can check there in out time, coming holidays, public holidays, leave details, birthday alerts, employee directory, circular section and many more.
eBook Application (Online Book Reading) Android & iOS
eBook Application (Books App, PDF, ePub, Online Book Reading, Download Books). E-Book is an android & iOS application to read books online & offline. E Book Android App has a user-friendly interface, easy to access. Users can register, log in, read the books, download books to read offline, share books via social media apps, rate books, comment on books, search books, and many more features within the app.
B4Grad Application (Homework Planner) iOS
Never Procrastinate on homework again! B4Grad is an interactive school planner that makes it incredibly easy to organize your homework using machine learning. Tasks are intelligently presented so that you always know what to focus on at the current moment. Homework is made fun using interactive gestures like swiping to complete or remove a task. Join the thousands of students who use B4Grad every day. The class has never been this simple – organize everything from assignments to lectures, to instructors, and more.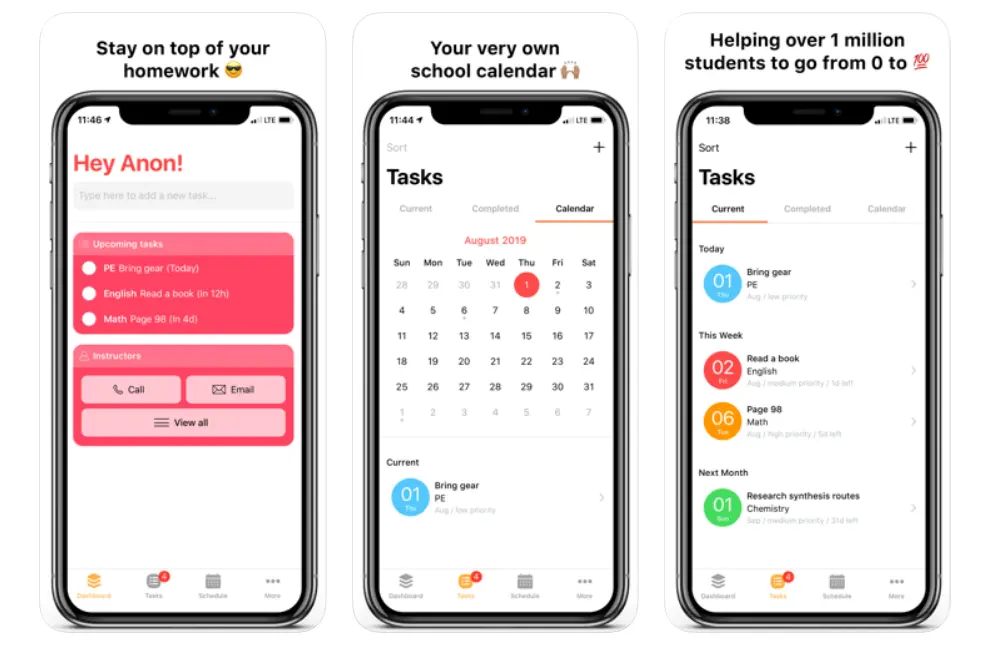 FootNob (Football) Application Android
FootNob App gives you access to blazing-fast livescore, rumors, transfers, detailed statistics, fixtures, odds, Predictions, H2H stats, latest soccer news. and much more from across the world. FootNob is the best app for live soccer games. We feature Worldwide coverage of soccer leagues & coverage from different countries. You can follow the matches live and receive notifications of goals, line-ups, news, transfers, and rumors. In addition, you can check out the most comprehensive soccer stats for all of your teams and favorite players like Leo Messi, Cristiano Ronaldo, Neymar, Mbappe, Kane, Hazard, Griezmann, Salah, Mane, Maguire, Modric, Pique, Pickford, Ozil, Rodriguez, Trippier, Pogba, Lloris, Ibrahimovic.
Ecommerce Apparel Website
Hawes & Curtis is an online e-commerce store selling a wide collection of men's and women's luxury wear. The client wanted us to create a platform that provides amazing services to customers and we made sure that the platform meets the expectation of the client and their customers.
Spandan (Hospital Management) Website
Spandan Hospital Management System is a multi-functional hospital management system. It collaborates with admin, patients, doctors, nurses, laboratorians, pharmacists, receptionists, and accountants so that all the paperwork and manual tiresome work can be automated easily. Private communication with doctors. Tracking of medicines. Records of diagnostics and reports. Payroll management. Ability to request an appointment with a doctor. Allotment of beds and cabins. Ability to save reports. Ability to add receptionists to take appointments. Add pharmacists to take care of medicines. Easiest billing system & many more.
eUpastithi (Attedance Management) Website
A Simple attendance system project in PHP focuses mainly on dealing with students regarding their attendance and records. Also, the system displays all the available data such as teacher's details, student's details, and their respective attendance. In an overview of this web app, the admin has access to create users as well as insert student and teacher data. Talking more about the project, the admin can view all available records on both students and teachers. In terms of the teacher's account, he/she can filter student data and maintain his/her attendance under a particular subject. Besides, the student can only view records and attendance reports.
Let's Connect & Get Free 6 Months Support
You Have A Vision. We Have A Way!
We can help you to create your dream website and application. Please send us information about your project. One of our project managers shall evaluate your project requirements and give you a formal proposal. Detailed information will help us evaluate your project accurately.
Own Your Team

Save Time & Cost

Quality & Security

Support 24/7